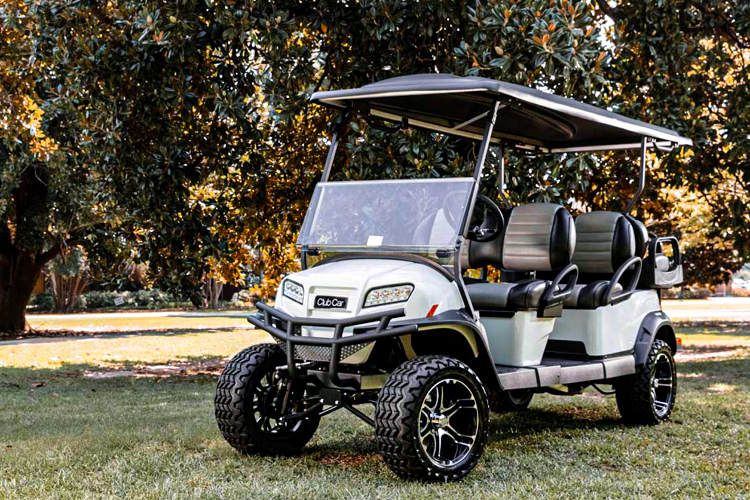 6-Seater Golf Cart Rentals
All carts equiped with a bluetooth stereo!
If you're traveling with a larger group or a family, a 6-seater golf cart offers the perfect solution for keeping everyone together during your Orange Beach escapades. These spacious vehicles accommodate up to six passengers comfortably, providing a fantastic option for sightseeing with loved ones. From taking a tour of the city's landmarks to embarking on a beachside picnic, a 6-seater golf cart allows you to create lasting memories with your family and friends. Rent a luxury golf cart by phone!